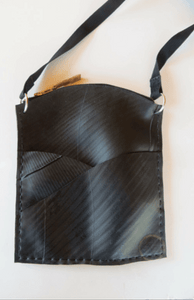 Recycled Tire Small Cross body Bag
Cross pocket rubber purse, 8″ wide X 9.5″ tall. Stylish and practical, it has a long adjustable web strap and is completely lined with cotton.
Because these products are made from real used tires that have been recycled, they are each unique and may have imperfections.