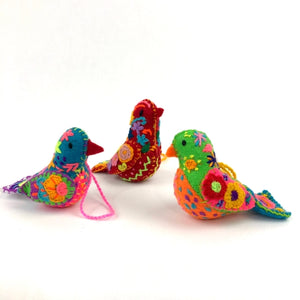 Ornament - Embroidered Song Bird
Richly embroidered and one-of-a-kind, these charming assorted felt song birds brighten up holiday trees and more. Created for us by talented women of the Highlands of Chiapas, each bears the signature style and artistry of its maker. Fair trade certified.
Available colors and patterns change frequently - call the store for current selections, or make it a surprise!
Dimensions - small: approx. 4" length    large: approx. 6" length
Made in Mexico