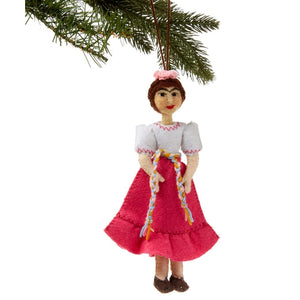 Felt Ornament Collection- Frida Kahlo
Frida Kahlo was a self-taught Mexican painter. She was known for her portraits, self-portraits, and works inspired by the nature and artifacts of Mexico.
Silk Road Bazaar Felt Ornaments - These felt ornaments are handmade by talented artisans in mountain villages of Kyrgyzstan. Your purchase empowers women in Kyrgyzstan, reduces global poverty, and supports fair trade!